TRUST IN DESIGN
HIGHLIGHTS COLOURS
A neutral and rich colour palette is designed by Forbo based on the trend developments as used in Step Safety vinyl, Sphera, Flotex Colour and Marmoleum Marbled. This makes it possible to coordinate Eternal Colour with other vinyl collections.
TRUST IN DESIGN
CUSTOMISATION

Freedom in colour
Within the Eternal collection there are 4 designs which can be customised on request.
The playful signature designs Colourful Planks, Terrazzo, Paint and Rainbow can add colour to your project, so use your imagination and create your own bespoke Eternal product to fit with your interior and specific requirements. The end result is a product that is as reliable and performs as well as any Eternal product, but especially made for you!
Details for ordering and the process to make your own Eternal floor are available on www.eternalbespoke.com or contact your local Forbo contact person for more information. It is easy to do and even for smaller areas or as a highlight in your project we can make it for you!
For those looking for something even more personal our bespoke design service allows you to create a completely personal floor from as little as 12 m². Any print or design that you would like (copyright permitting) can be used in combination with the trusted quality of an Eternal product.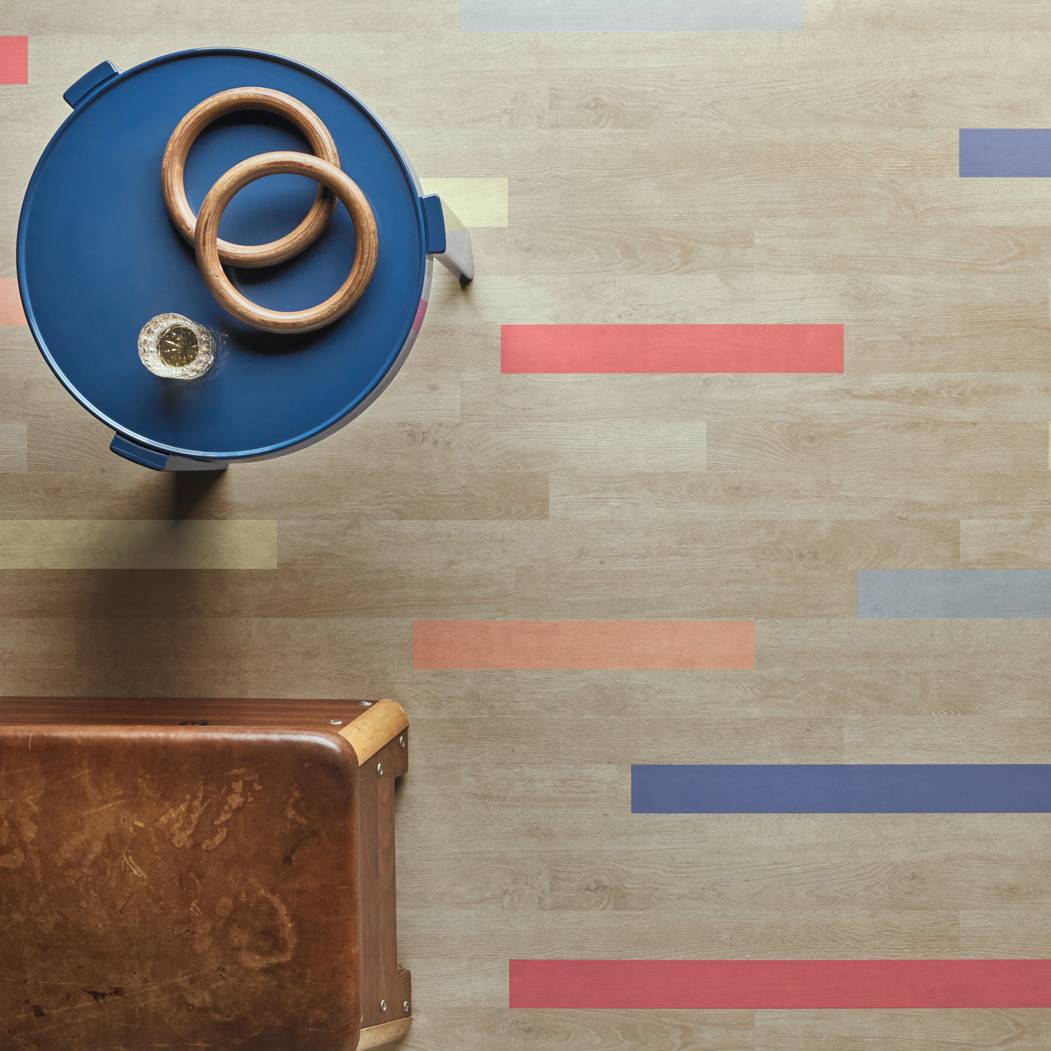 10132 | soft colorful planks